Watch Video Guide

Overview

Administrators have the ability to add and manage user accounts for accessing jobs and tickets. On the dashboard, administrators can navigate to the User Accounts page by clicking on the "Accounts" button in the top navigation bar, which provides a list of users.


User Details

To manage an existing user, locate the user in the list and click "View" to access the user's complete details. The Details view includes their name, contact information, user role, as well as activation, and login details. If a user has not yet activated their account, administrators can resend the account activation email from this page.

Edit User

To make changes to a user's details, click on the "Edit" button on the User's Details page. All details can be modified except the email address. Additionally, there is an option to lock a user's access to SOP and prevent them from logging in again by using the "Account Lock" feature.

Add User

To add a new user, click on "Invite New User" at the top of the User List. Enter the user's full name, email, and phone number, and select their user role. After clicking the "Add User" button, the user will receive an Account Activation email with instructions to create a password.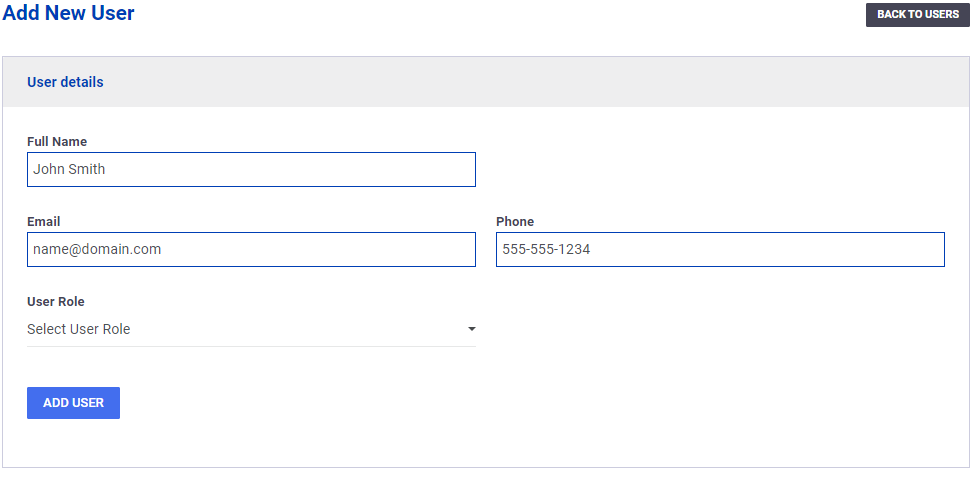 Security

Please note that administrators cannot create, view, or reset passwords for other users. Each user is responsible for creating and resetting their own password using their email account.