Overview

Managers can use SOP to monitor a truck's current location right from the Job Shift summary screen. To begin, click 'View' on a job from the dashboard, and scroll down to the Truck Tracker section towards the bottom of the page.
Note: The Truck Tracker is only active for accounts that have opted-in for this feature when signing up for SOP, and can be added at any time. Trucks will only show on the map if the driver in that truck is using the SOP Driver App, has location services enabled, and has agreed to share their information with third parties.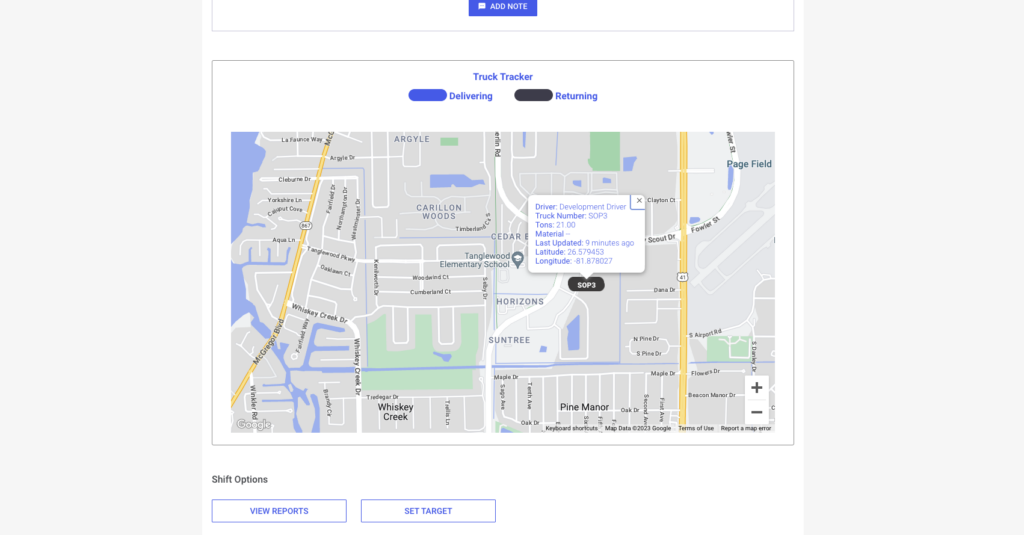 Understanding the Map

When a shift is active, and has available truck GPS data, the map will present you with a screen containing information about the current location of those trucks. Similar to how SOP colors it's progress bars, blue trucks are delivering and gray trucks are returning. This map updates every 15 seconds, and will display a list of convenient information about the truck when clicked on.

This map is also available directly from the load's individual details screen as well.

For more information on how SOP implements GPS, visit our GPS Setup guide.