Overview

SOP offers users the ability to access and view shift reports during ongoing or recently closed shifts.

Accessing the Activity Report

To access the activity report, follow these steps after viewing a shift: Scroll down to the 'Shift Options' section at the bottom and click the 'View Reports' button. Alternatively, if available, use the 'Reports' button in the top navigation menu.

From here, users can click the 'Activity' navigation button to access the report.


Quick Statistics

Upon accessing the activity report, users will find two sections that provide a convenient summary of load and shift activity. These sections display the number of loads, notes, and quality control (QC) readings made during the shift. Additionally, users can easily access the quality control report by clicking the 'Quality Control Report' button.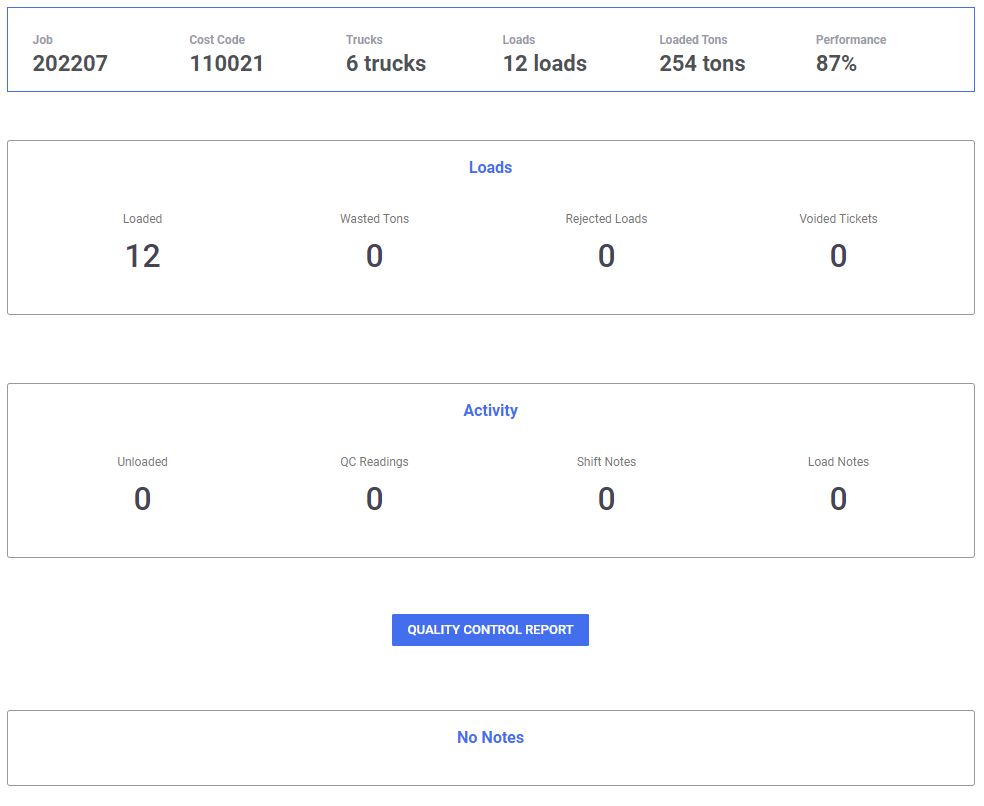 If there are any notes added, they will show here as well.

Tons Per Hour

In addition to the activity statistics mentioned above, SOP provides a detailed graph that illustrates the load and unload tons per hour (TPH) in comparison to the shift's target TPH (if set). The graph's X-axis represents the shift's start time to the current time or end time, while the Y-axis displays the tonnage.
By utilizing these features, users can gain valuable insights into shift performance and track progress effectively.