Start Loading

To initiate a material haul, locate the desired material haul job from the upcoming jobs list on the dashboard and click "View." This will redirect you to the Job Details page. From there, click on "Start Loading" to access the Delivering List.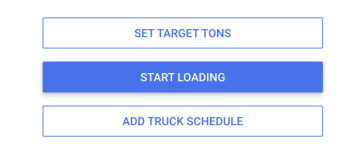 Add Load

To add a load for the material haul, utilize the "Add Load" panel within the Delivering List. Start typing the truck number, and a validated truck list will appear after a few characters. Simply select the appropriate truck from the list.

If the truck number isn't listed, enter the complete truck number to create a new truck.

Click 'Add Load', and the truck will appear in the delivering list.


Recent Trucks

Once a truck has been loaded, it will be displayed in the Recent Trucks list. To load the same truck again, select it from the list.