Overview

Only Administrators or Plant Managers have the ability to add and manage plants. To access the list of plants, click the "Plants" button. Administrators and Plant Managers can view additional details and make necessary edits to a plant.

For system administrators, please follow the steps above after clicking the designated button in the image.


Plant Details

When adding a plant, provide the initial plant details such as name, phone number, and time zone. SOP will coordinate your Service Identifier and Password to establish a connection with your scale system.
If the "Show Time Zone" option is enabled, all screens displaying the current time will automatically adjust to the correct time based on the "Load Out System Timezone" setting.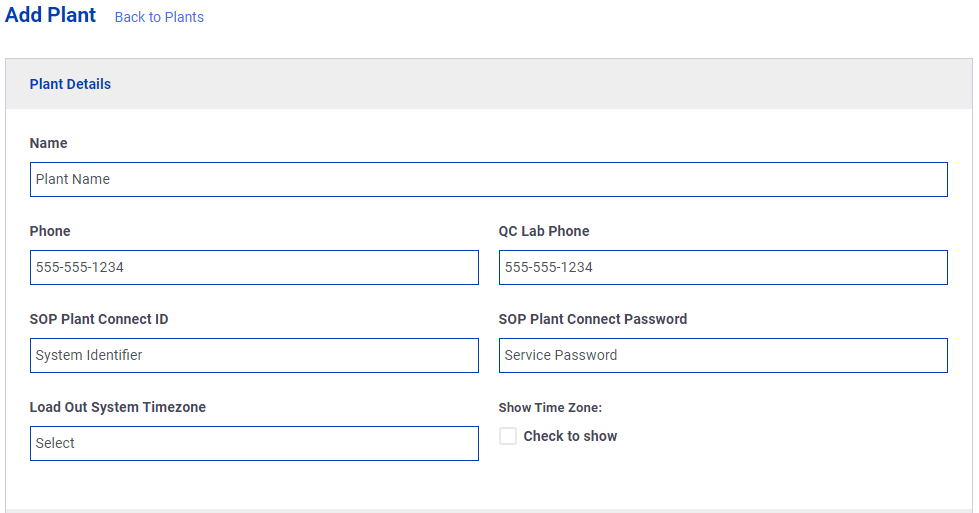 Plant Location

Enter the address and click "Find Address" to pinpoint the plant's location on the map. Managers can also manually click on the map to precisely mark where trucks exit the scale or plant area.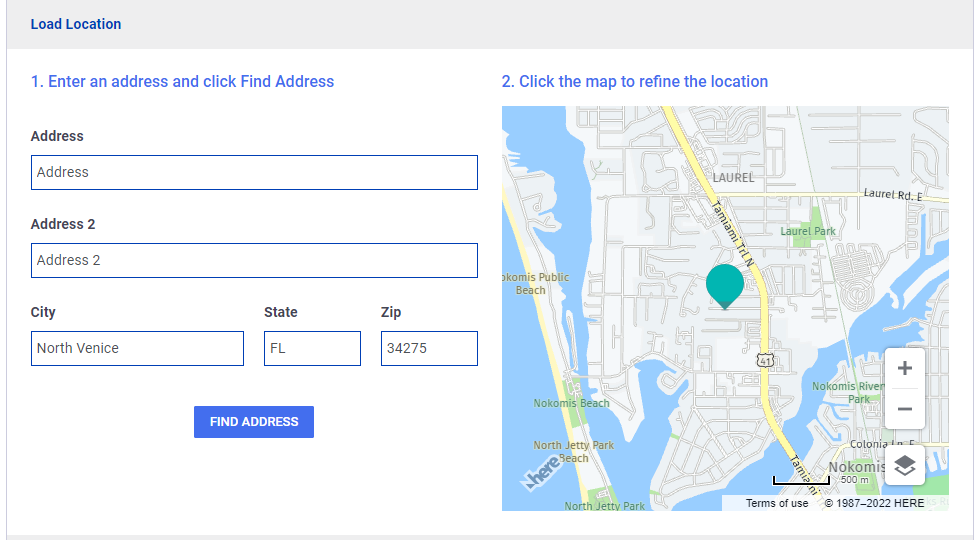 Schedule Information

Include a fax number and add any additional messages to display on scheduled jobs originating from the plant.