Overview

SOP provides managers with the ability to manually create new jobs, assign business units, and customers, and customize default time adjustments.

Creating a Job

To create a new job, managers can click on "Add New Job" from both the Job Search and Scheduling screens. If unsure how to access these screens, please refer to our Production Scheduling or Job Search guides.
In the job creation process, managers can assign a job number, provide descriptions, select business units, and set default shift settings for future shifts. Once all the necessary details are entered, click on the "Add Job" button to create the job. This will make the job number available for scheduling or job searching purposes.


Note: Managers can also 'Hide' jobs from the dashboard if they wish to no longer see that job number.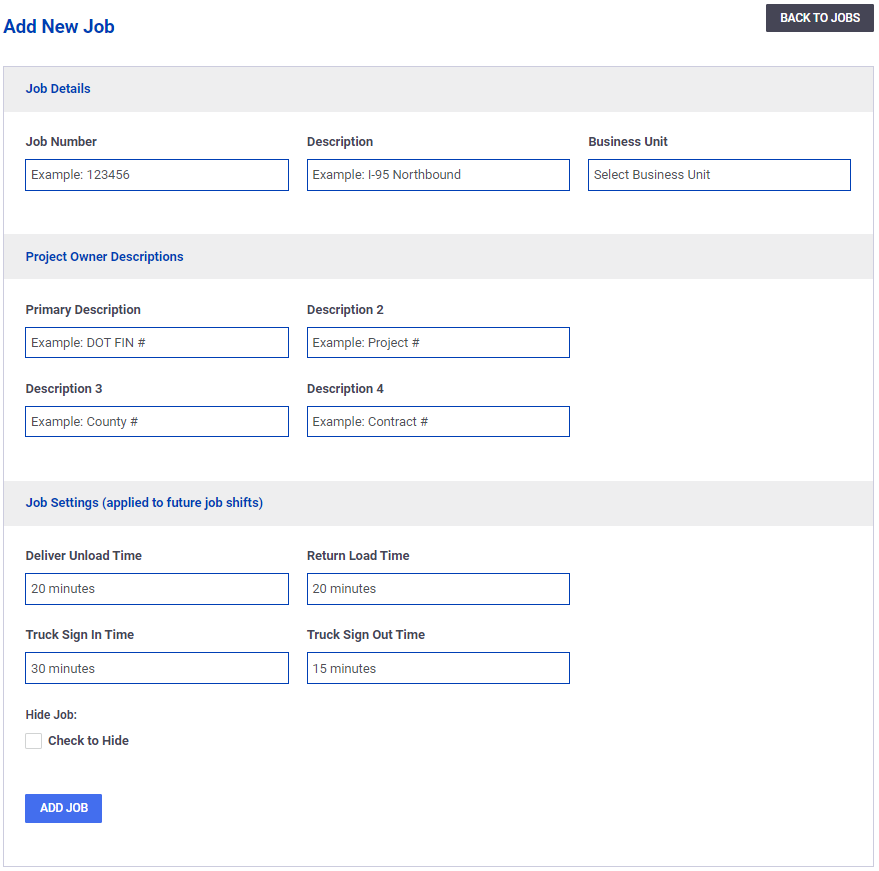 Editing a Job

Managers can edit a job's details by clicking 'Edit' when viewing a job.

Adding Job Access

After creating or viewing a job, managers can assign customer accounts, inspection firms, and DOTs to the job using the "Access" navigation button. For detailed instructions on how to add job access, please refer to our Job Access guide.

Viewing Shifts

When viewing a job, managers can navigate to the "All Shifts" section to access job-wide statistics and view a list of previous shifts assigned to that job. Additionally, managers can use the "View" button to access individual shifts and their details.