Overview

SOP allows users to generate Load QC reports by job number, mix design, and date-ranges.

Searching for Load QCs

To search for Load QC reports, log in to your account and click on your profile name. From the dropdown list, select 'Reports'. Choose 'Load QC' from the options to start generating a report. Begin by entering the job number and selecting a match from the dropdown menu. Optionally refine the search results by selecting a specific date range and mix design. Once all options have been selected, click on 'Search' to generate the results.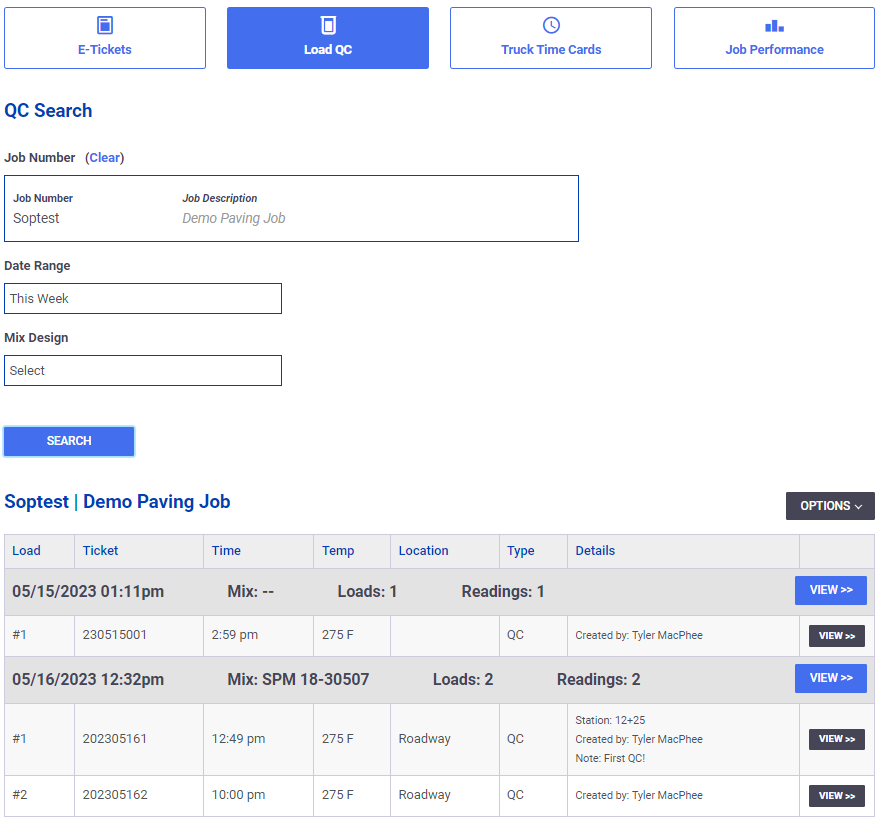 Generating a Report

After performing the search for Load QCs, users have the option to view the job shift itself by clicking the blue 'View' button. Alternatively, users can click the gray 'View' button to view the load details. If needed, users export the report to various formats such as PDF, CSV or choose to print it.